If you have any information about these crimes or any person(s) involved, you are urged to call Crime Stoppers of North Delta at 318-388-CASH (2274) or submit a Web Tip . You do not have to give your name. CRIME STOPPERS will pay a cash reward of up to $2000 and you can remain anonymous.
Thank You for the Help
February 24, 2021
On February 24, 2021 Detectives with the Monroe Police arrested Patrell Walker. Walker was wanted for a shooting that occurred January 4th, 2021 on Jason Dr. that left one person dead, and another injured. Information was received though an anonymous Crime Stoppers tip that led Detectives to an address on Cagle Dr. While there, Walker was taken into custody without incident and later booked for 2nd Degree Murder, Attempted 2nd Degree Murder, and Aggravated Assault.
Chief Zordan and the Monroe Police would like to thank the public for assisting in the arrest of Walker as well helping bring closure to the victims' family
---
Double Shooting at 410 Standifer Ave. Monroe
February 22, 2021
Shortly before 7:30PM on February 22, 2021, Monroe Police responded to a double shooting at 410 Standifer Ave. One person was transported to a local hospital and treated for his wounds. The other victim, identified as Marvin Lewis (38yrs old of Monroe) died at the scene as a result of his wounds. Detectives with Monroe Police are actively working the case and following up on leads.
If anyone has any information on this case, please contact the Monroe Police or Crime Stoppers of North Delta by Facebook-CONTACT US/Submit a Tip tab, (318) 388-CASH (2274),
---
Theft of Catalytic Coverters
February 02, 2021
Ouachita Parish Sheriff's Investigators are currently investigating the theft of catalytic converters from several vehicles in various locations in our parish. Several similar thefts of this type have been reported in surrounding parishes as well. The primary targets have been work vans left at churches and daycares. Construction sites have also been targeted where vehicles have been left unattended overnight.
Converters are very expensive for the car owner to replace. There are some steps you can take to help prevent the theft from your vehicle:
• Park your vehicle in such a manner to prevent someone from accessing the underneath area
• Have a mechanic weld the bolts up that attach the converter
• Park in well-lit areas
• If you have a garage, park the vehicle in it and close the door if possible
If you have any information regarding the thefts, contact the Ouachita Parish Sheriff's Office at 318-329-1200 or contact Crime Stoppers of North Delta at 318-388-CASH (2274).
---
Vehicle Burglaries Morehouse Parish
November 11, 2020
Last week the Morehouse Parish SO responded to several daytime vehicle/residential burglaries in the areas of Hwy 2 and Bonne Idee and Handy Hill rd near Loyd Barham Rd. Guns and electronics were taken from these vehicles. A residential burglary on Bonner Ferry Rd where a large amount of coins and electronics were taken. Two additional residential burglaries on the north end of Bonner Ferry and Hamburg Hwy where guns and electronics were also taken.
These were all daytime burglaries.
Morehouse SO is asking for your help with any with providing any information or if you have seen any suspicious activity in these areas please submit a tip to Crime Stoppers of North Delta. If you information leads to a felony arrest you may be eligible to receive a cash reward.
---
Veh. Theft 3600 Carver, Monroe, La
August 10, 2020
A 2006 Dodge Ram 1500 4dr, Blue, Bearing an unknown La. temporary tag and VIN 1D7HA18256S665555, was stolen sometime between 08/01/2020 and 08/02/2020 during late evening or early morning hours from the 3600 Blk of Carver St. The vehicle has an LSU sticker in the rear windshield, the word HEMI is etched onto the left rear quarter panel
The Monroe Police Dept. is requesting assistance locating this vehicle. If seen, contact MPD at (318) 329-2600 or Crime Stoppers of North Delta 318-388-2274 (CASH).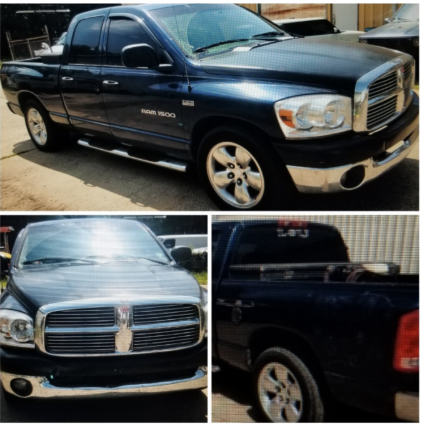 ---
South College Ave Shooting
May 06, 2020
Monroe Police Detectives are investigating a shooting that occurred in the late evening hours of 04/30/2020 in the area of the Raceway Convenience Store, near the intersection of Desiard St. and S. College Ave. If you have any information about this crime, please contact Det. Quillar at the Monroe Police Dept 318-329-2600 or Crime Stoppers of North Delta 318-388-2274 (CASH).
---
4611 Hadley St Homocide
March 30, 2020
Monroe Police Detectives are working a homicide that occurred at 4611 Hadley St. Detectives are seeking any information or the identity of any suspect(s) involved in this case.
Anyone with information is asked to call the Monroe Police Dept at 318-329-2600 or Crime Stoppers 318-388-CASH (2274).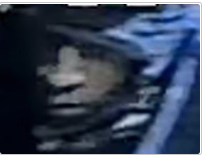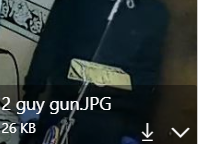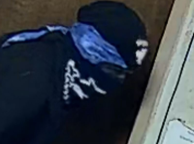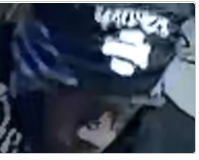 ---
Home Hardware Rayville, LA
November 18, 2019
The Richland Parish Sheriff's Office is investigating a theft of a motor vehicle. During the early morning hours of Friday, November 8, 2019 unknown suspect(s) stole a flatbed delivery truck from Home Hardware in Rayville, LA. At the time of the theft the truck was loaded with lumber, fence post, and roofing supplies. The Monroe Police Department recovered the truck later the same date on Powell Ave. The truck had been abandoned and many of the trucks contents had been removed. If anyone has any information that could help investigators please submit a tip to Crime Stoppers of North Delta.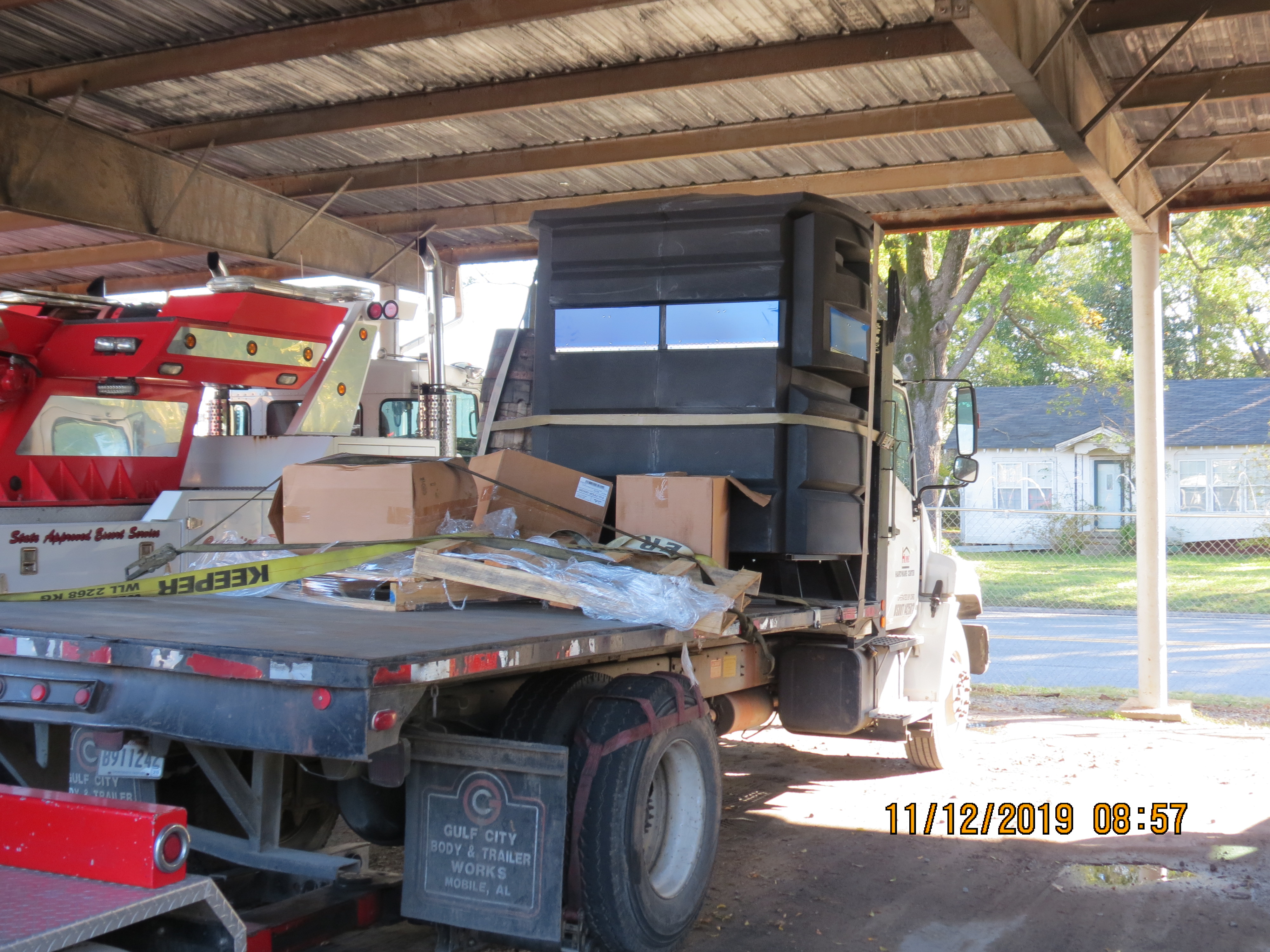 ---
109 Catalpa
October 22, 2019
The Monroe Fire Department is requesting anyone that may have any information pertaining to a fire that occurred on October 8, 2019 at MOJO Event Center formally known as Club Nuvvo located at 109 Catalpa St. Monroe, LA please contact Crime Stoppers or the Monroe Fire Investigation Division. We have determined this fire to be Arson and any information that you could provide would be beneficial in finding the responsible party. Anyone that provides information will remain confidential.
Contact Crime Stoppers at 318-388-2274 or Monroe Fire Investigation Division at 318-329-2536 / 318-329-2650
---
2400 Blk of Darbonne West Monroe
January 31, 2019
Ouachita Parish Sheriff's Investigators are continuing their investigation into an apparent homicide that occurred in October 2018. The victim, Jacob Hines, was found on October 13th, fatally wounded with gunshot wounds at his West Monroe residence in the 2400 block of Darbonne Drive.
Anyone with any information concerning the homicide is asked to contact the Ouachita Parish Sheriff's Office or Crime Stoppers of North Delta at 318-388-2274.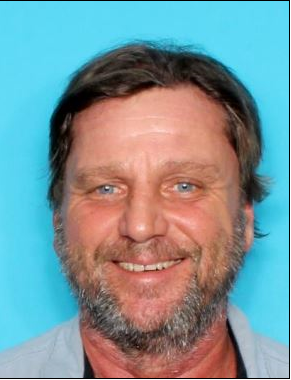 ---
Bee Bayou
August 17, 2018
On Wednesday August 1, 2018 Deputies from the Richland Parish Sheriff's Office was dispatched to 3058 Hwy 80 Rayville, in reference to a vehicle burglary complaint. The victim went to check his Mustang and realized his wallet was missing along with a stun gun.
On August 1, 2018 at approximately 4:20AM the Richland Parish Sheriff's Office deputies were dispatched to 2430 Highway 80 Rayville, in reference to a shots fired complaint. The victim advised that he and his girlfriend were asleep and his dogs that are kept inside started to continuously bark. The victim then got up and went and opened the door and looked outside. At that point he noticed someone was seated in his driver's seat, bent over, and digging through his truck. The victim then yelled "Hey!" It was at that time the male suspect then fired one shot at the victim. He then ducked behind the wall and the victim fired a shot at the suspect using his handgun. The was left unlocked and he reported there was a new Kimber .45 caliber 1911 Semi-Automatic handgun missing from the truck and his wallet was also not inside. The wallet had the victim's driver's license, approximately $100 in cash, Social Security card, and two bank debit cards inside.
On Thursday August 2, 2018 Deputies were dispatched to 2612 Hwy 80 Rayville, in reference to a vehicle burglary. The victim stated yesterday she had got pulled over and realized that she did not have her wallet with her. The victim stated her wallet contained the following items; Driver's license, insurance card, social security cards, debit cards, checks, food stamp card along and her birth certificate.
---
Hit and Run 5000 Blk of Conrad
July 12, 2018
On 07-10-18 at 1431 hrs. MPD officers were dispatched to Conway Medical Center in reference to a hit and run involving a three year old B/M. Investigation revealed a unknown vehicle was driving reckless in the 5000 block of Conrad Dr. when it struck the three year old child who was playing in the driveway of 5007 Conrad Dr. Suspect vehicle then continued north on Conrad Dr. without stopping to help the three year child. I'm needing the publics help identifying the suspect or the suspect's vehicle. Please contact Crime Stoppers if you have any information.
---
Hit and Run
July 08, 2018
In the early morning hours of July 4, 2018 at 1:30 AM Monroe police was called out to investigate a hit and run pedestrian accident in the 1600 Block of US Hwy 165 / Martin Luther King Jr Drive. An unidentified black male was walking along the roadway when a vehicle that was traveling South bound struck the pedestrian and then fled the scene. The unidentified victim was airlifted to a medical facility where he later succumbed to his injuries. The vehicle that was traveling South bound appeared to be a Hyundai (unknown year, color, model, or license) but will be missing a passenger side mirror. Monroe police are requesting the public's assistance as the investigation is ongoing. Anyone with any information regarding the accident can call 318-329-2600 or Crimestoppers at 318-388-CASH (2274)
---
Mangham Sports Complex
June 04, 2018
Approximately 5:00pm on Tuesday May 29, 2018, Mangham Police Department received a call regarding a burglary at the Mangham Sports Complex which believed to occur on Monday, May 28, 2018 during the night. During the investigation we determined that entry was gained by burning a hole in the plexi glass window which allowed entry into the building. Upon investigation, Mangham Police Department found that Cokes, powerade, candy bars, and coins were taken.
Should you know any information regarding to this crime contact Crime Stoppers of North Delta 318-388-CASH and your information will be confidential. You may also contact Chief of Police, Perry Fleming (318) 334-2466, Mangham Police Department 318-248-3100 or the Richland Parish Sheriff Office, Loyd Hamm at 318-728-2071.
---
Prairie Rd
On 5/17/18 OPSO responded to an home on Prairie Rd in reference to a home invasion. Possibly three unknown black males entered the home at which time they tied up the homeowners and stole items from inside the home. Anyone with information that will assist Law Enforcement with this case please submit you information to Crime Stoppers of North Delta.
---